Sean, in a nutshell
So let's start by sharing some things about me.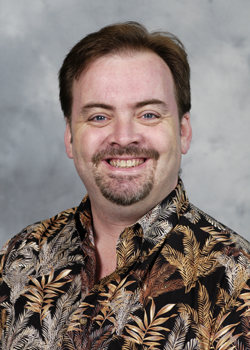 My name is Sean. I live in Modesto, CA. I work at Modesto Junior College in the Office of Instruction. I am 37 years old at the time of this posting and I think I'm starting to feel my age. I have an Associate's Degree in Music and hope to complete a BA in History before the turn of the next century.
My Roman Catholic faith is very important to me and I play guitar and sing for church every weekend and have done so (off and on) for almost 20 years.
I have a dog named Chloe who is way smarter than me. I wish I were inclined to be more active, if only for her sake.
Instead, my time is mostly spent playing on the computer and watching television. I play World of Warcraft and Lord of the Rings: Online. In a future post, I will talk about the shows I record every week.
Ciao